Energy and Power Subcommittee to Examine Climate Science and EPA's Greenhouse Gas Regulations; Into ignorance 'the US Congress has entered the intellectual wilderness'; President Obama's 'Shock and Trance' speech on energy security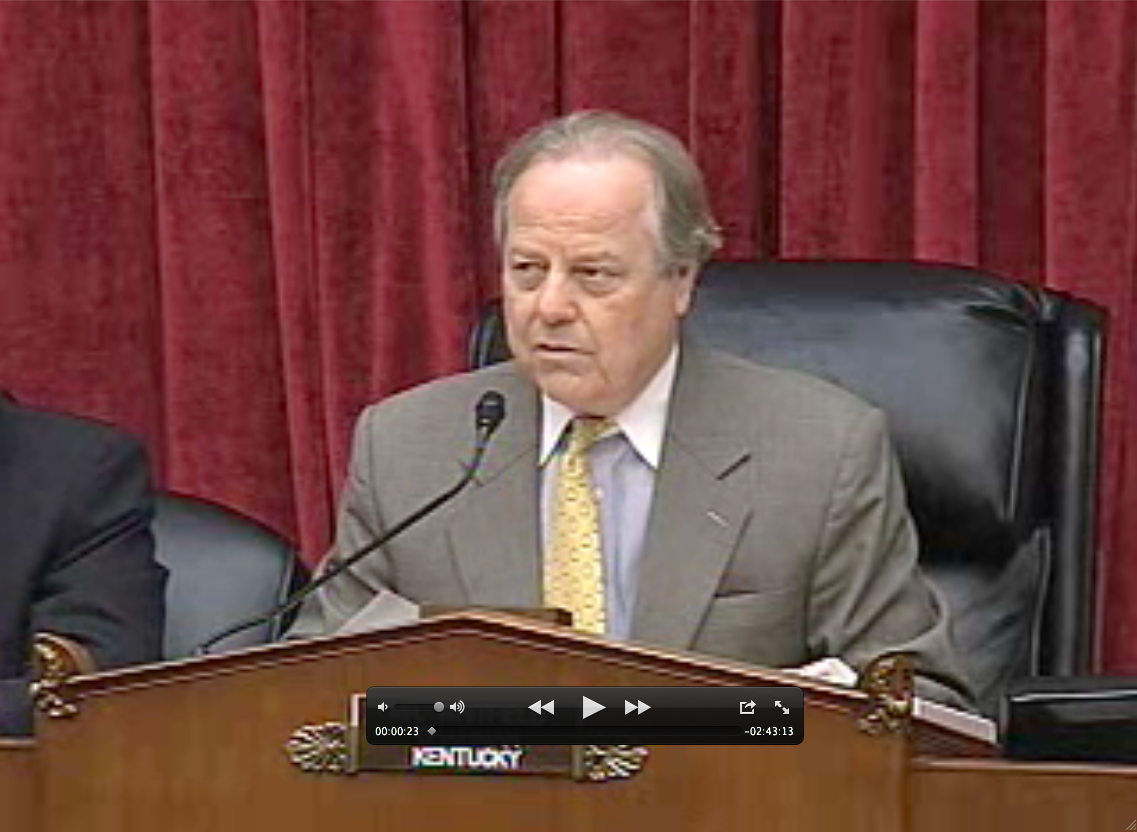 Congressman Ed Whitlfield
House Energy & Commerce Committee
Energy and Power Subcommittee to Examine Climate Science and EPA's Greenhouse Gas Regulations
March 7, 2011
WASHINGTON, DC — The U.S. House Energy and Commerce Subcommittee on Energy and Power, chaired by Rep. Ed Whitfield (R-KY), will hold a hearing on Tuesday, March 8, 2011, at 10:00 a.m. in room 2123 of the Rayburn House Office Building.  The hearing is entitled, "Climate Science and EPA's Greenhouse Gas Regulations." Full Committee Chairman Fred Upton (R-MI) and Rep. Whitfield have joined Democratic leaders in the U.S. House in authoring the Energy Tax Prevention Act (H.R. 910), a bill to block EPA's controversial backdoor climate change agenda that would further drive up the price of energy for American consumers and job creators at a time when gas prices are already spiking and job creation remains weak.
The hearing is open to the public and press. Opening statements, witness testimony, and a live webcast will be available online at https://energycommerce.house.gov.
Source: RealClimate/Science AAAS Live Blog of Event
Source: https://energycommerce.house.gov/hearings/hearingdetail.aspx?NewsID=8304
Into ignorance
Nature Volume: 471, Pages: 265–266 Date published: (17 March 2011)
As Nature went to press, a committee of the US Congress was poised to pass legislation that would overturn a scientific finding on the dangers of global warming. The Republican-sponsored bill is intended to prevent the US Environmental Protection Agency (EPA) from regulating greenhouse-gas emissions, which the agency declared a threat to public welfare in 2009. That assessment serves as the EPA's legal basis for regulation, so repealing the 'endangerment finding' would eliminate its authority over greenhouse gases.
the US Congress has entered the intellectual wilderness
It is hard to escape the conclusion that the US Congress has entered the intellectual wilderness, a sad state of affairs in a country that has led the world in many scientific arenas for so long. Global warming is a thorny problem, and disagreement about how to deal with it is understandable. It is not always clear how to interpret data or address legitimate questions. Nor is the scientific process, or any given scientist, perfect. But to deny that there is reason to be concerned, given the decades of work by countless scientists, is irresponsible.
Source: nature.com
'Shock and Trance' – President Obama on Energy
By John P. Reisman – March 30, 2011
President Obama outlined our energy reality today. He addressed the fact that petroleum products are a limited resource and that US national security requires awareness of this fact in order to awaken the ingenuity of America's capacity to address the issue. He painted the situation in broad strokes and highlighted that new oil production would require increased safety measures to avoid expensive clean ups as experienced in the Gulf of Mexico last year. He announced a goal of reducing reliance on fossil fuels at least one third. The president explained that America tends to go into shock when gas prices spike and go into a trance on the issue when prices go back down. He highlighted the fact that the overall prices trend is up though. Illustrating that going to sleep on the energy issue will not serve America well in the long run.