Current climate conditions trends and averages: Oceans: Sea Level Rise (SLR), Sea Surface Temperature (SST), Sea Surface Temperature Anomalies (SSTA), Sea Surface Height (SSH), Sea Surface Salinity (SSS). Some animations included.
Contents
| Note: Missing graphics may be due to temporary server maintenance (or the occasional gov. shutdown). |
1/8° Global NCOM Nowcast
You may click on the pictures below to get more information about SSH, SSS and SST in these predefined regions.
Ocean Heat Content
Note: The Ocean Heat Content (OHC) is estimated to absorb/contain 90% of the total heat energy that enters the Earth climate system from the sun. Therefore the ocean heat content can be considered the best measure of global warming or cooling over relevant time periods. As can be seen in the graph below the OHC is steadily rising. This is a confirming line of evidence that global warming has not stopped or paused between 1996 and 2014.
Source: NODC (National Oceanographic Data Center)
Sea Level Rise (SLR)
Topex, Jason-1, Jason-2, Jason-3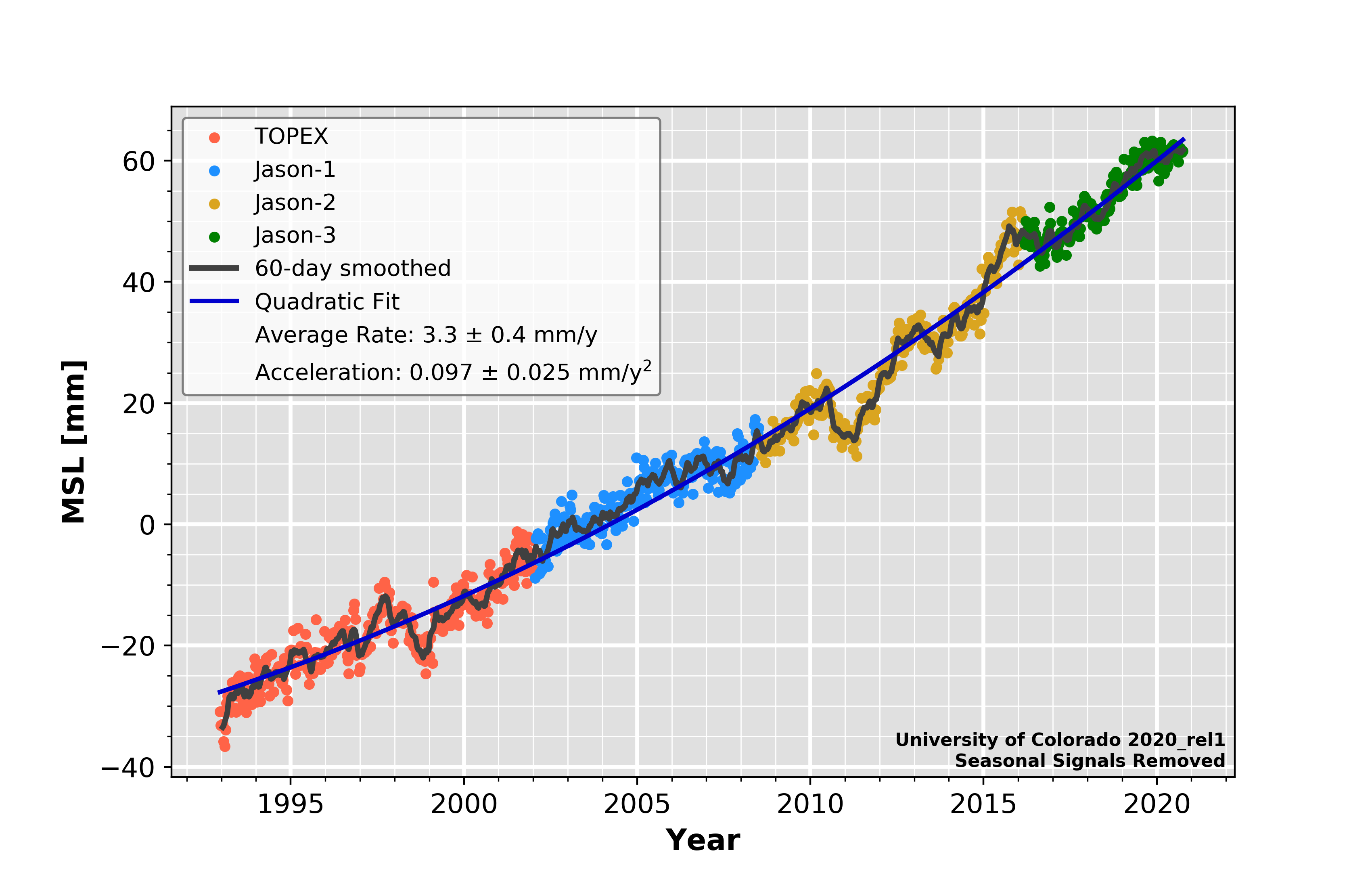 Source: https://sealevel.colorado.edu/
Sea Surface Temperatures/Anomalies
Latest Sea Surface Temperature (SST) Daily
Source: NOAA Earth System Research Laboratory
Latest Sea Surface Temperature Daily Anomaly
Source: NOAA Earth System Research Laboratory
Latest Sea Surface Temperature (SST) Weekly
Source: NOAA Earth System Research Laboratory
Latest Sea Surface Temperature Weekly Anomaly
Source: NOAA Earth System Research Laboratory
Latest Sea Surface Temperature (SST) Monthly
Source: NOAA Earth System Research Laboratory
Latest Sea Surface Temperature Monthly Anomaly
Source: NOAA Earth System Research Laboratory
Weekly SST Anomalies for the past 52 weeks
Source: NOAA Earth System Research Laboratory
Seasonal SST Anomaly
Source: NOAA Earth System Research Laboratory
Time-Latitude plot of SST in the Pacific
Source: NOAA Earth System Research Laboratory
Sea Surface Temperature (SST)
Source: Naval Research Laboratory Navy Coastal Ocean Model (NCOM)
Animation: NCOM SSS Global (30-day)
Animation: NCOM SSS Global (12-month)
Sea Surface Height/Salinity/Mixed Layer Depth
Sea Surface Height (SSH) Anomalies
Source: NOAA/NESDIS
Sea Surface Salinity (SSS)
Source: NOAA/SSS
Mixed Layer Depth (MLD Link)
Source: Naval Research Laboratory (NRL) Mixed Layer Depth (NMLD) Climatology
Oscillation Indices
Monthly Teleconnection Indices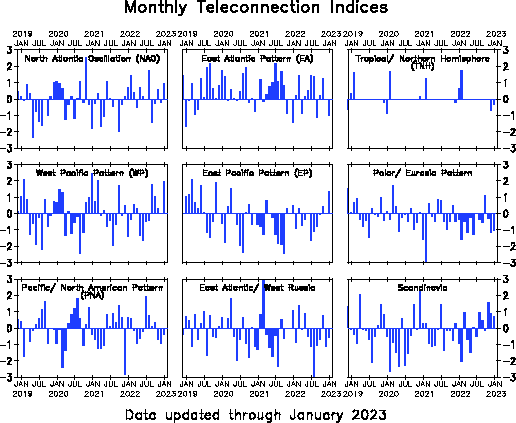 Source: NOAA Climate Prediction Center
Standard Outgoing Longwave Radiation (OLR) Anomalies
Time series
Source: https://www.ncdc.noaa.gov/teleconnections/enso/indicators/olr.php
Other sources: https://www.ncdc.noaa.gov/teleconnections/enso/indicators/olr/
Arctic Oscillation (AO)
Time series
Source: https://www.ncdc.noaa.gov/teleconnections/ao/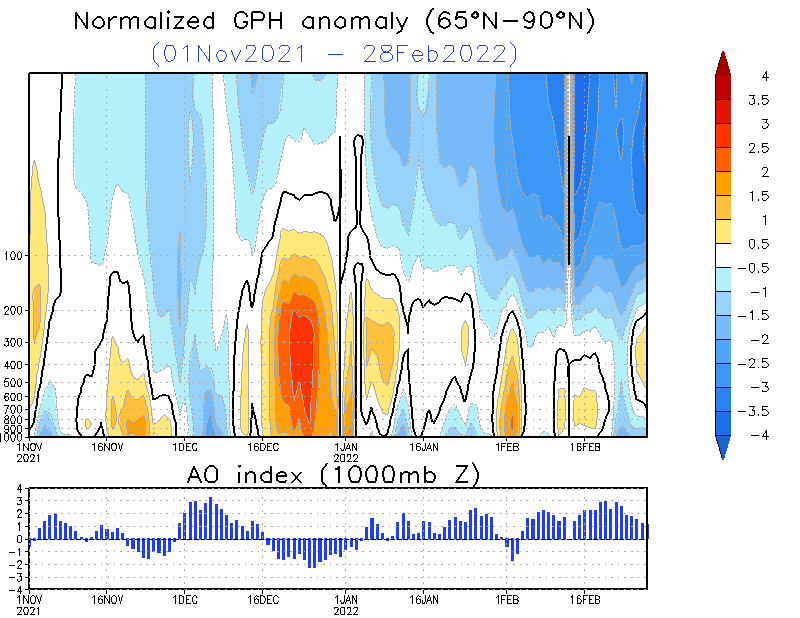 Source: https://www.cpc.ncep.noaa.gov/products/precip/CWlink/daily_ao_index/hgt.shtml
Antarctic Oscillation (AAO index)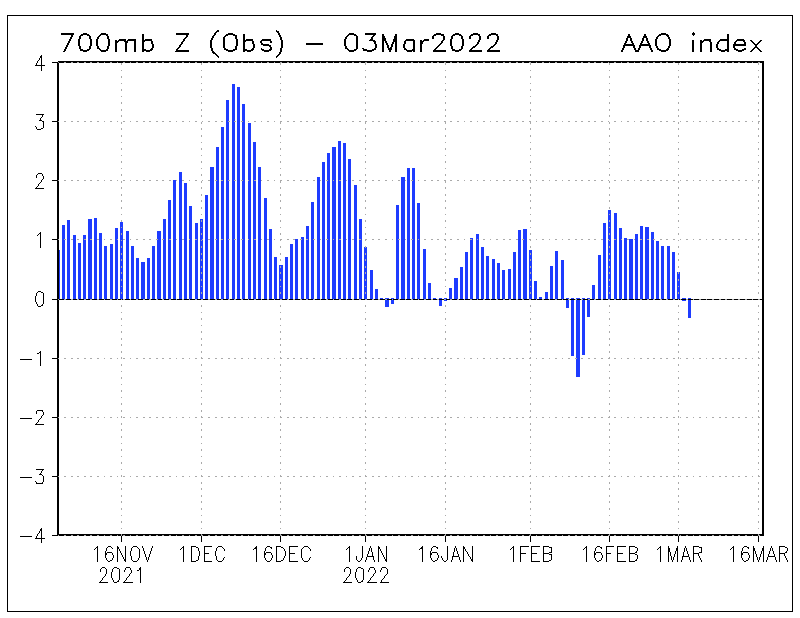 Source: NOAA Climate Prediction Center
North Atlantic Oscillation (NAO) Index
3-month running mean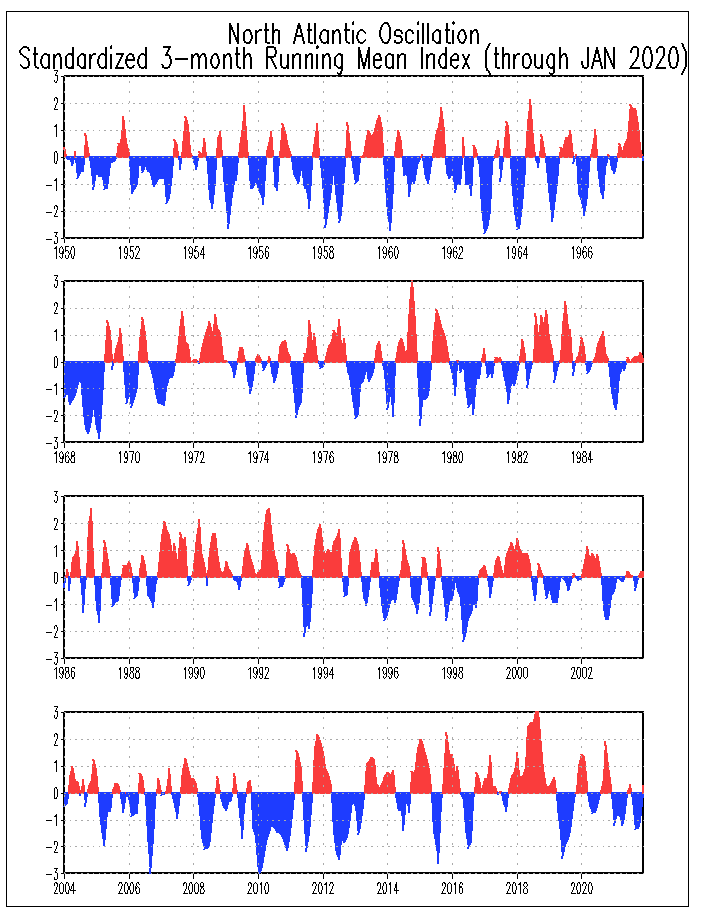 Source: NOAA/NWS Climate Prediction Center
North Atlantic Oscillation ENSM Source: https://www.ncdc.noaa.gov/teleconnections/nao/
East Atlantic Pattern (EA)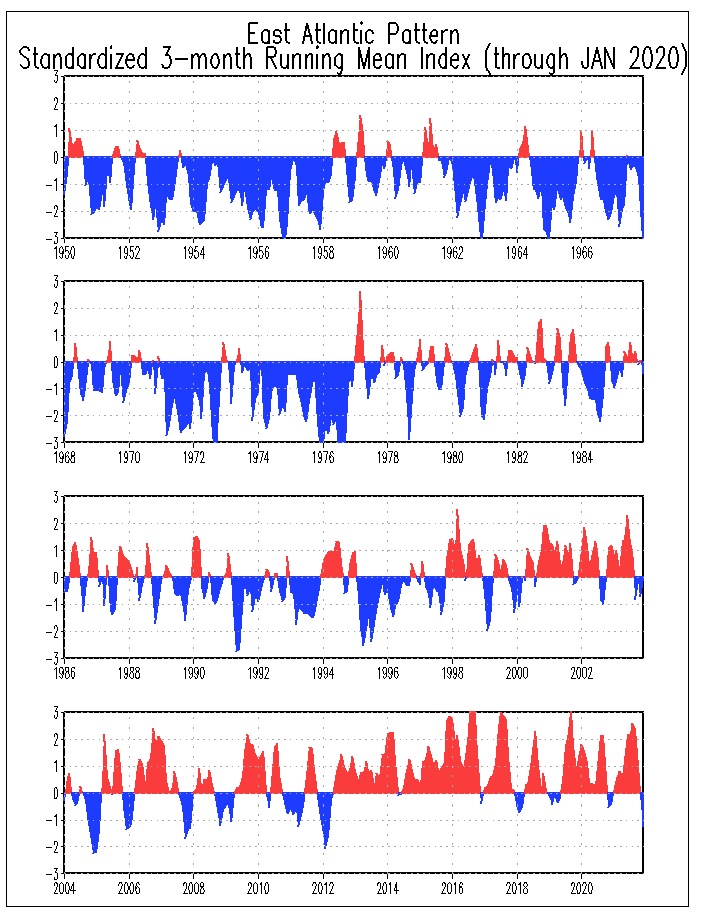 Source: https://www.cpc.ncep.noaa.gov/data/teledoc/ea_ts.shtml
Scandanavia Pattern (SCAND)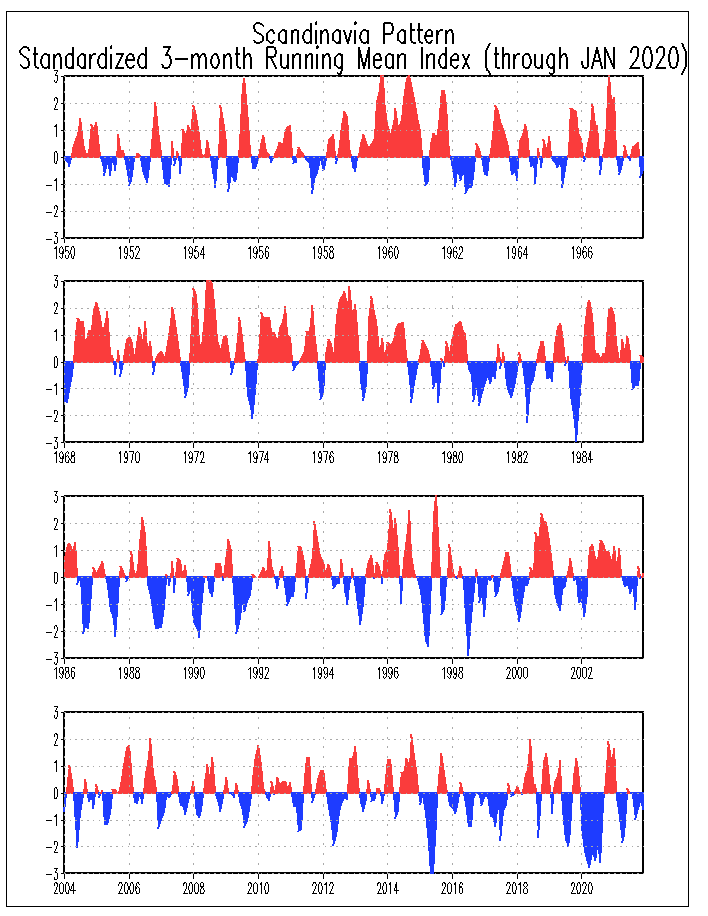 Source: https://www.cpc.ncep.noaa.gov/data/teledoc/scand_ts.shtml
Polar Eurasian Pattern
Source: https://www.cpc.ncep.noaa.gov/data/teledoc/poleur_ts.shtml
West Pacific Pattern (WP)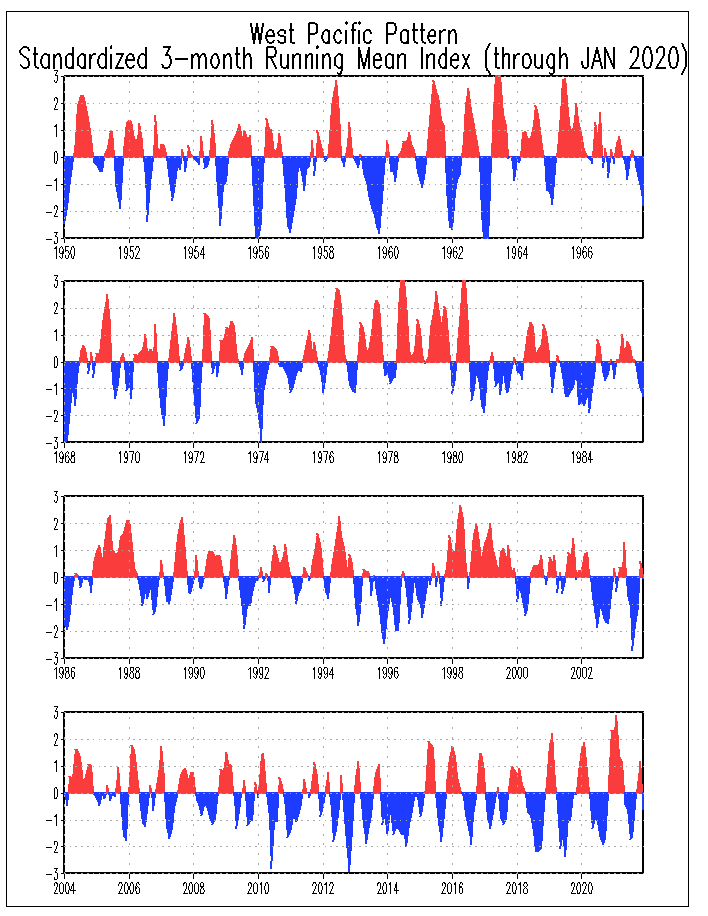 Source: https://www.cpc.ncep.noaa.gov/data/teledoc/wp_ts.shtml
East Pacific – North Pacific Pattern (EP-NP)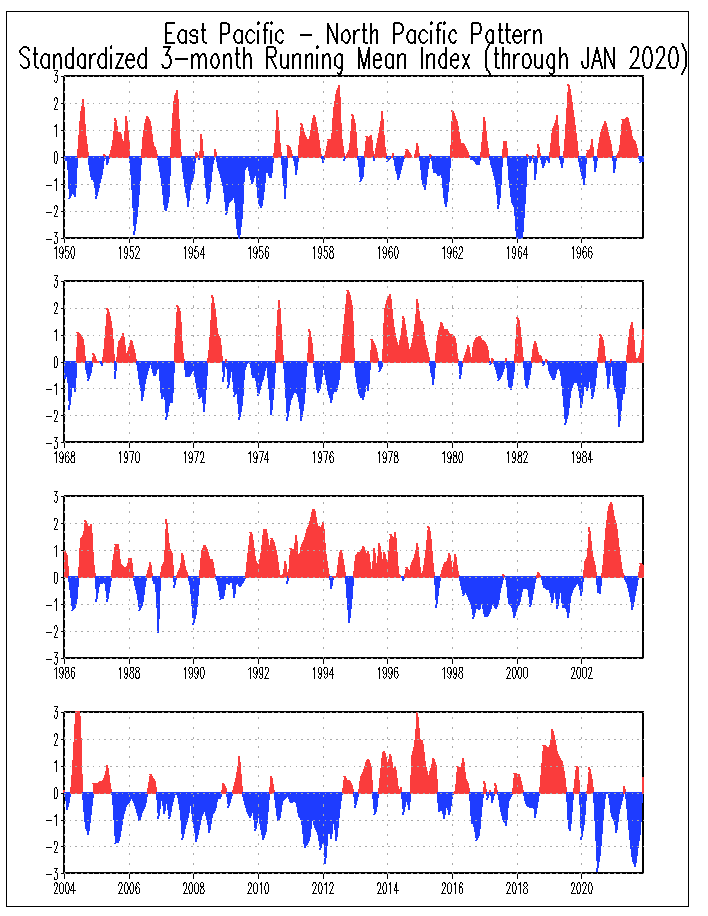 Source: https://www.cpc.ncep.noaa.gov/data/teledoc/ep_ts.shtml
East Atlantic/Western Russia Pattern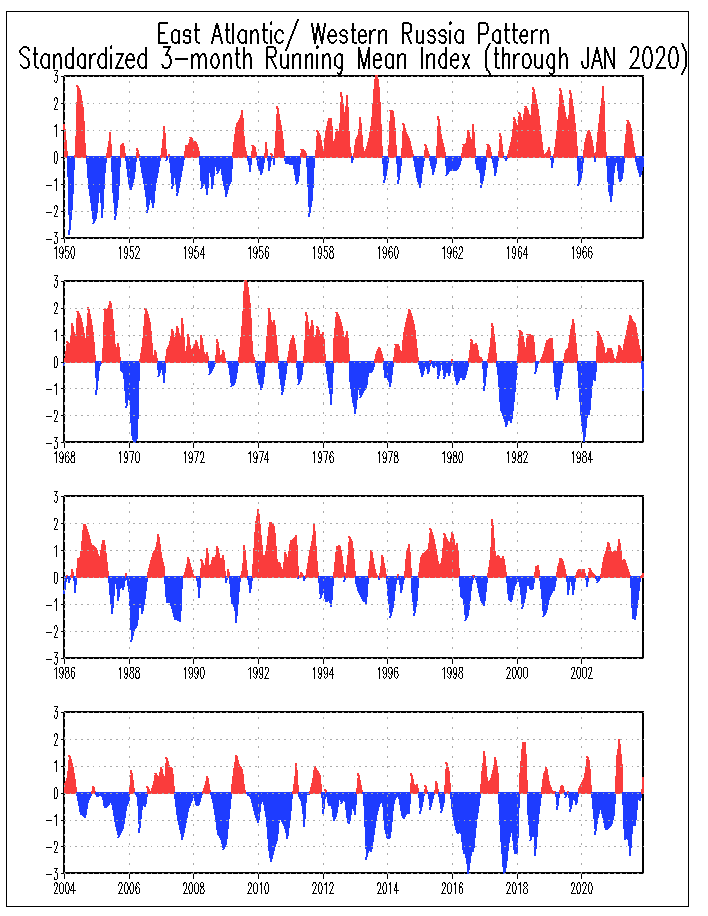 Source: NOAA/NWS Climate Prediction Center
Tropical/Northern Hemisphere Pattern (TNH)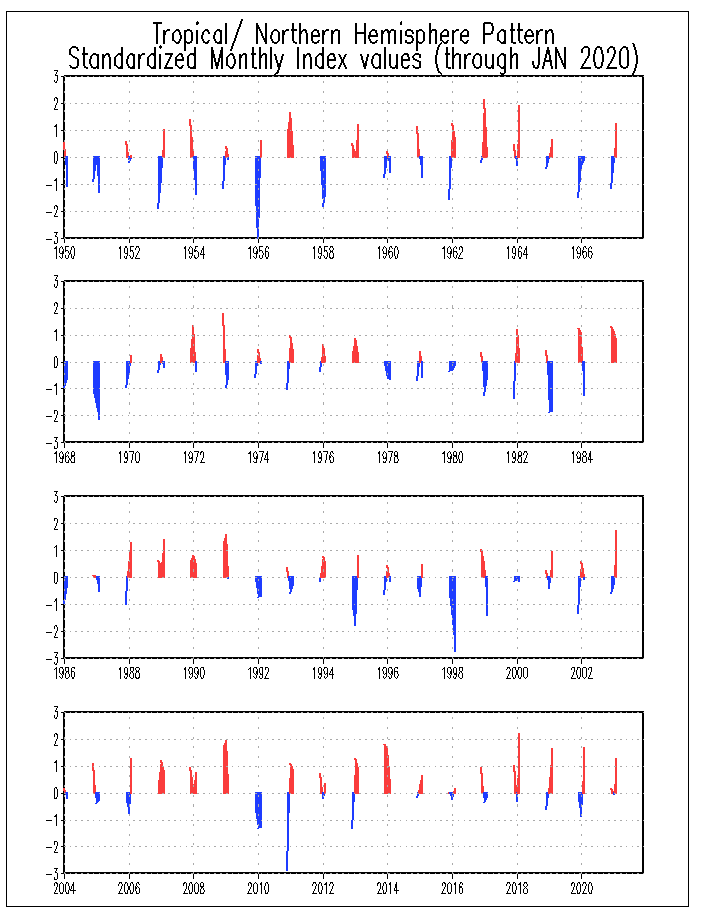 Source: https://www.cpc.ncep.noaa.gov/data/teledoc/tnh.shtml
Pacific Transition Pattern (PT)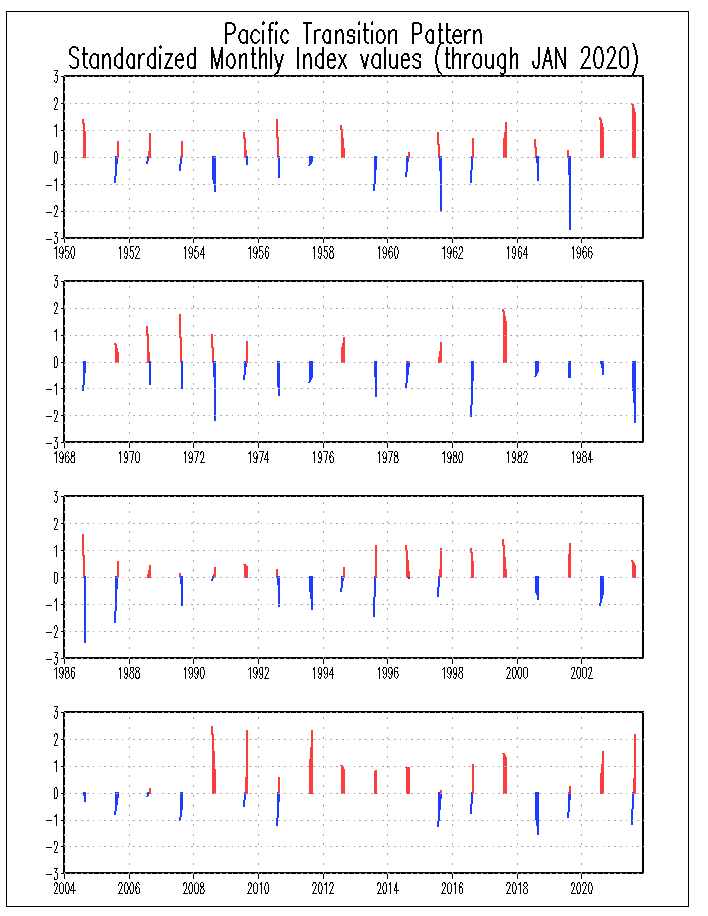 Source: https://www.cpc.ncep.noaa.gov/data/teledoc/pt.shtml
Pacific Decadal Oscillation (PDO)
Pacific/North American (PNA) Index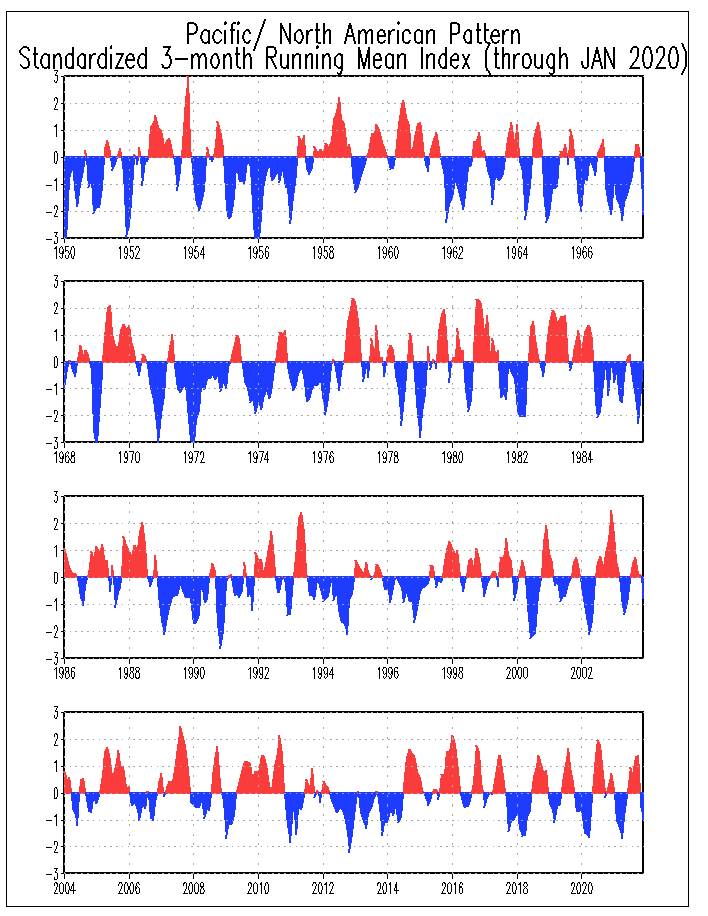 Source: https://www.cpc.ncep.noaa.gov/data/teledoc/pna_ts.shtml
Southern Oscillation Index (SOI)
Source: https://www.ncdc.noaa.gov/teleconnections/enso/indicators/soi/
El Nino/LaNina ENSO
Multivariate ENSO (El Nino Southern Oscillation)
Source: https://psl.noaa.gov/enso/mei/
SST Anomaly in Nino 3.4 Region (5N-5S, 120W-170E)
Since year 2000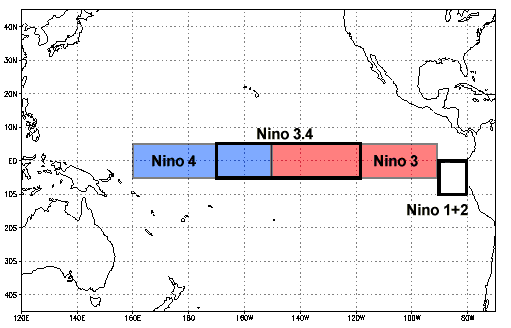 Source: https://www.ncdc.noaa.gov/teleconnections/enso/indicators/sst/
Tropical Cyclone Activity
Atlantic Cyclone Activity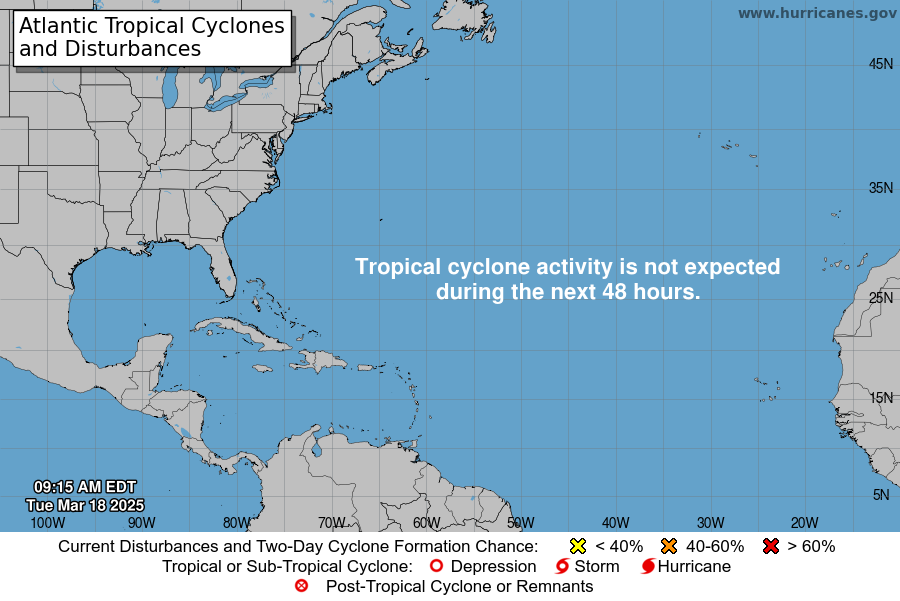 Source: https://www.nhc.noaa.gov/
Eastern Pacific Cyclone Activity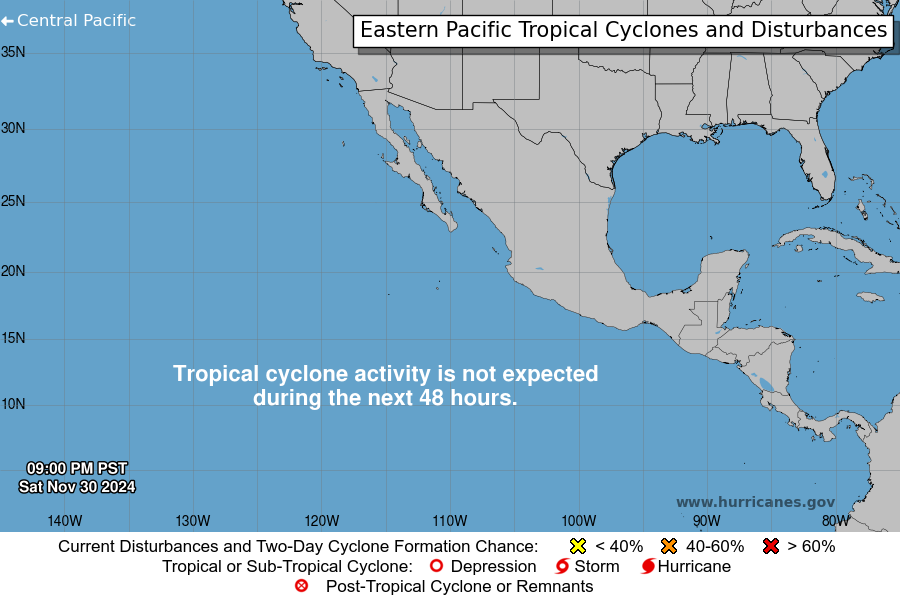 Source: https://www.nhc.noaa.gov/
Central Pacific Cyclone Activity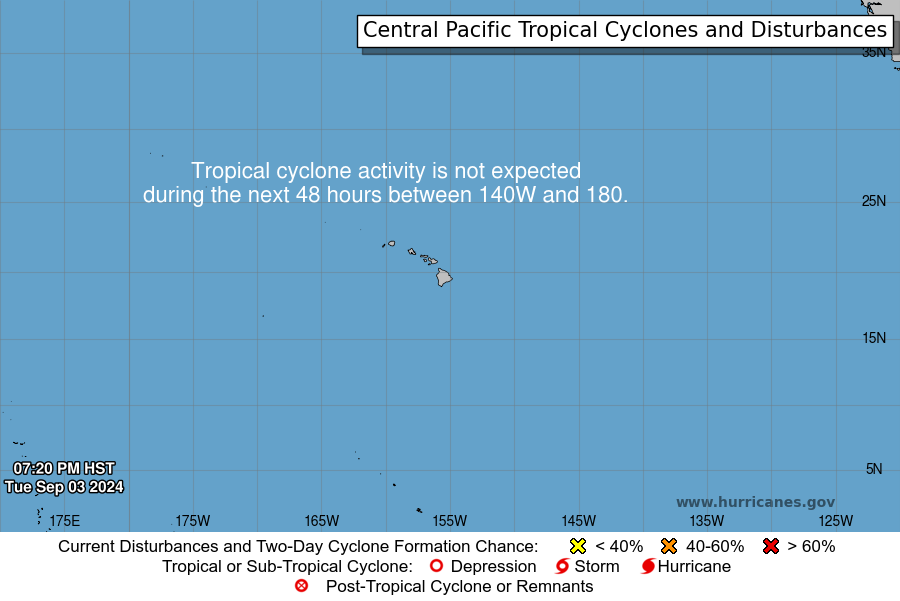 Source: https://www.nhc.noaa.gov/?cpac
https://www.prh.noaa.gov/hnl/cphc/
Western / South Pacific Ocean & India JTWC